Philosophy
Philosophy
---
BOLED 's activities are guided on a Philosophy and heritage of values that are acknowledged and shared by all employees and companies throughout the Group, forming a behavior blueprint. we will continue to be a corporation that is trusted by people around the world.
BOLED Spirit
---

Building a cooperation as a pioneer is what skating on thin ice, We consistently embrace the spirit of focusing on prominent and creative work "The present is worth the past, Tomorrow is worth today, constantly to improve, continue to innovate" and are motivated by the preciousness of life
Mission Statement

---
Meet total customer's demand by developing innovative products, Providing superlative quality , services and delivering elegant solutions.

Contribute to a better automotive society

Trust and reliable partners with common aspiration
VISION

---
We are aim to be our customers' No. 1 supplier and partner in the world for the automotive industry by developing innovative products, Providing superlative quality and services as well as delivering elegant solutions
Management Principle
---
Customer satisfaction through quality products and services.

Sales maximizing, cost minimizing

Global growth through anticipation of change.

Environmental preservation and harmony with society.

Corporate vitality respect for individuality.
CORE Value

---
Philanthropy,over-optimistic,merciful virtue

Sincereness, speciality, innovation ,vigor"

Reliability and Professional partner!
Individual Spirit

---
To be creative in thought and steady in action.

To be cooperative and pioneering.

To be trustworthy by improving ourselves.
Slogan

---
Focus on customer satisfaction, speciality and efficiency.
LOGO CONCEPT
---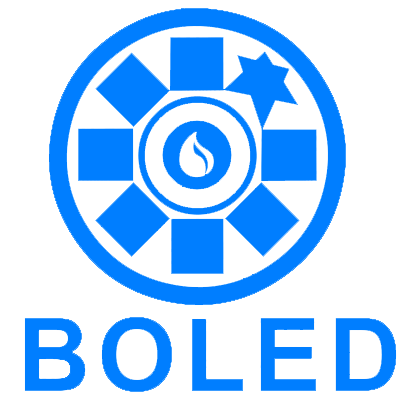 The logo mark of BOLED is as unique as our pioneering spirit and history:
Six starts represents an instant success by galloping ahead on the run
Gear represents pioneering spirit to BOLED
Oil represents a lubricants of life, exactly more, is enthusiasm, positive, happiness and LOVE.
Outer circle represents a perfect and ideal concept specific to BOLED, Meanwhile Visually, it represents the global market for the automobile industry and the space relationship between BOLED and the world